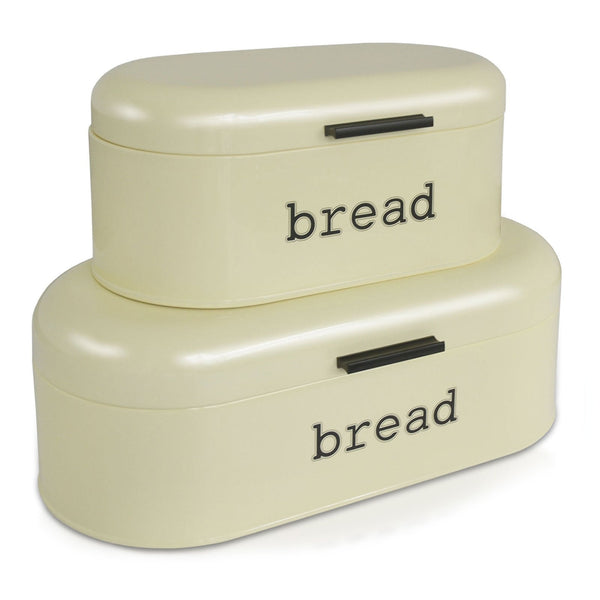 Bread Bin Karl | Reclosable Bread Bin
Bread Bin "Karl" - Available in 2 Sizes
Old, hard bread is now a thing of the past. With the "Karl" bread container and its closable lid, the aroma is always preserved and protects the baked goods from drying out. In addition, the cream-coloured bread box ensures more order and a beautiful appearance in the kitchen.
Care instructions: The bread container should be cleaned regularly by removing crumbs and other food residues. If necessary, wipe it out with a damp cloth and leave the bread bin to dry with the lid open. Mould formation can be prevented in this way and baked goods therefore remain fresh and edible for longer. In addition, you should always pay attention to the expiry date of the baked goods and use them up in good time or, if necessary, remove them from the bread box and dispose of them.
Bread box "Karl" - Product features:
Material: stainless steel, aluminium
Dimensions (W/D/H): approx. 336x184x157 mm (L), 435x210x163 mm (XL)
With inscription on the front
Black handle on the lid
Very satisfied with the bread box
The bread box is really practical and it fits a lot in. My baked goods actually stay fresh longer. Excellent! And visually, the bread box is a real eye -catcher. Make good things in my kitchen.